April 2022
Contact Information
Webster Stanley Elementary School
915 Hazel Street
Oshkosh, WI 54901
Phone: (920) 424-0460
Fax: (920) 424-7598
Elizabeth Galeazzi, Principal
elizabeth.galeazzi@oshkosh.k12.wi.us
Koko Van Boxtel, School Secretary
koko.vanboxtel@oshkosh.k12.wi.us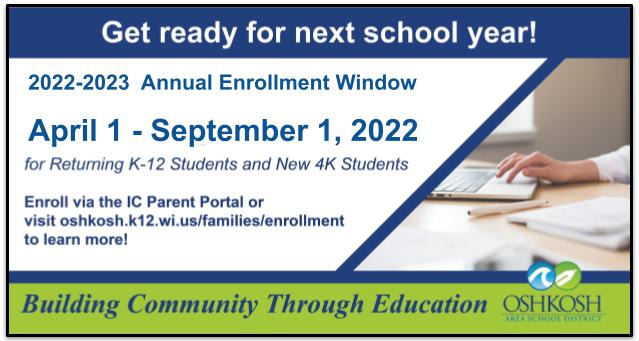 ~Early Release Reminders for 2022~
School releases at 12:30 p.m. on Early Release Days
Early Release Days are on the following days:
Wednesday, April 13
Wednesday, May 11
Make sure your students know where they should be at dismissal time. All staff have meetings they need to attend.
NO-SCHOOL DAYS for 2022
Friday, April 15
Monday, May 30
Wisconsin Winter Recess
It's always the right time of year to make sure children are sent to school with appropriate clothing. Hats, coats, gloves and boots are needed for winter weather in Wisconsin. Students will be outside for their regular and lunch recess. Webster Stanley Elementary follows the OASD guidelines listed below.
Indoor recess will occur when:
it is raining OR
the temperature is 10 degrees or below OR
the wind chill is 0 degrees or below
Click here to read the Winter Recess Expectations
Webster Stanley Elementary uses the website WEATHERBUG to verify the weather temperature and wind chill and is checked often throughout the school day.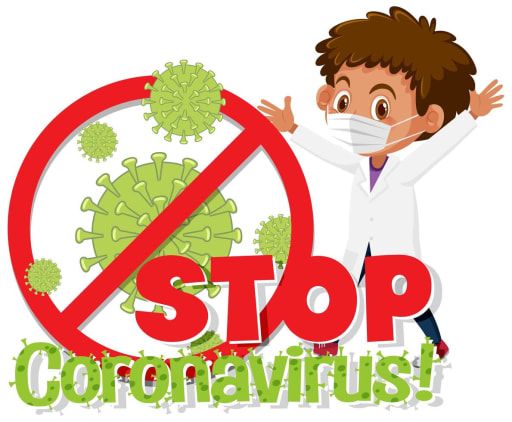 COVID DATA AND SYMPTOMS
In an effort to still track return-to-school dates for students, we would like you to continue to notify your student's school when they have symptoms, have tested positive, or have been a close contact/household contact with someone who has tested positive for COVID-19. Please call the office at 920-424-0460.

Face coverings are now optional for all students, staff, and visitors in OASD buildings. However, if any elementary CLASSROOM has one or more active positive case of COVID-19, face coverings will be required to be worn by students and staff in the impacted classroom while in school for 10 calendar days.
Out of Attendance 2022-2023
CLICK HERE FOR INFORMATION AND LINKS TO APPLY FOR OUT OF ATTENDANCE FOR THE 2022-2023 SCHOOL YEAR.

OASD eAcademy 2022-23 Enrollment Period
The Oshkosh Area School District is pleased to announce the 2022-23 enrollment period for the District's eAcademy, a fully online school for grades K-12. The enrollment period will take place from March 8-28, at 3 p.m., which will allow students to enroll in eAcademy for the full 2022-23 school year. For more information the OASD eAcademy program please visit the eAcademy Website at: www.oshkosh.k12.wi.us/district/school-curriculum/oasd-eacademy
LEARN MORE! The Oshkosh Area School District eAcademy is a fully online school for grades K-12. eAcademy is partnered with the Wisconsin eSchool Network, which is a collaborative network of online programs throughout the state of Wisconsin. The program has been developed in collaboration with online learning experts and is based on years of research and best practices for excellence in virtual learning. Students who participate in the OASD eAcademy enjoy all the benefits of being an OASD student, including earning an OASD diploma and participating in extracurriculars, while receiving a customized, student-centered education that meets individual educational and social needs.
CONTACT US! If you are looking for additional information to further assist with your enrollment decision, feel free to reach out to the OASD eAcademy coaches / staff at each level:
Kim Groth - Elementary - kimberly.groth@oshkosh.k12.wi.us
Melissa Schiek - Elementary - melissa.schiek@oshkosh.k12.wi.us
Jean Framke - Coach West HS - jean.framke@oshkosh.k12.wi.us
Jennifer Thede - Coach North HS - jennifer.thede@oshkosh.k12.wi.us
Julie Ruck, SPED Virtual Support Teacher - julie.ruck@oshkosh.k12.wi.us
Lisa Lieder - Program Coordinator - lisa.lieder@oshkosh.k12.wi.us
Trina Anderson - Principal - trina.anderson@oshkosh.k12.wi.us
OASD Summer School Registration
Online registration for the 2022 Oshkosh Area School District (OASD) Summer School program opens on Monday, March 7, 2022, at 8 a.m. and this year's course guide is now available. Please read the following update to learn more:
OASD Update 02.25.22: Summer School
Reminders from the Office

Absence Call: All students that will not be attending school for the day must be called in to the school office each day they are absent, unless you have communicated otherwise with the office staff. If you leave a voicemail message, be sure to include the student's name, teacher's name and reason for the absence (if ill, please let us know the symptoms as we are required by Winnebago County to keep track of all illnesses).
Students Arriving Late to School: If your student arrives in the building after 7:55 a.m., they must stop at the office to check in before going to class. Additionally, you need to call and excuse them for being late, or they will be marked unexcused.
Morning Drop-Off: Students may be dropped off before school starts at 7:30 a.m. Students do not have recess before school starts, so they should stand on a dot. Students are allowed to enter the building at 7:35 a.m.
After-School Pick-Up: School releases promptly at 2:45 p.m. For the safety of all students, please make sure you are on time to pick up your child. If you are unable to arrive at 2:45 p.m., you should make alternate arrangements for your child's pick-up. Please make sure you keep a consistent routine and that your child knows where to meet you.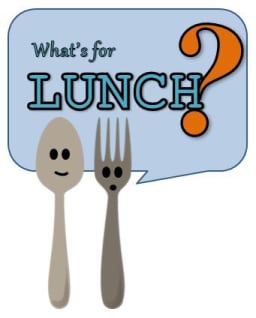 ESOL Resources (ESPAÑOL, HMONG, SWAHILI, ARABIC, KAREN, URDU)
Welcoming Visitors in Our Schools
The Oshkosh Area School District is allowing visitors to return to school buildings. This change is being made based on the continued decrease in COVID cases in our community, as well as the widespread access to the COVID vaccine for those ages 5 and older and booster for those eligible.
Visitors must follow any COVID mitigation strategies that are in place, including wearing a face covering if an elementary classroom or middle/high school is temporarily requiring face coverings due to COVID spread.
Please read the following reminders specific to visiting OASD schools during the school day.
All OASD schools use a visitor management system (Raptor). Upon entering a school building, visitors are asked to show an ID. If a parent/guardian or visitor does not have an ID, the school staff member can use any form of identification and/or manually enter the person's name and date of birth into the Raptor system.

A volunteer application must be completed each year for those that wish to volunteer in one or multiple OASD schools. To learn more and complete the application visit oshkosh.k12.wi.us/families/volunteer.
We are excited to once again welcome parents/guardians and other visitors into our school. Your involvement and engagement in your students' education is critical and greatly appreciated!