Newsletter August/September, 2020
Contact Information
Webster Stanley Elementary School
915 Hazel Street
Oshkosh, WI 54901
Phone: (920) 424-0460
Fax: (920) 424-7598
School Day Schedule:
7:45 a.m. - 2:45 p.m.
Early Release Day - 7:45 a.m. - 12:30 p.m.
First bell rings at 7:40 a.m. and supervision begins at 7:30 a.m.
All events have been cancelled due to Covid - 19
Webster Stanley Elementary upcoming events
Click on the above link - this will take you to the Enrollment page on the OASD website - you will also be able to sign up for Lighted School House and reserve a spot for the 2020-2021 School Year.
Click on the above link - this will take you to our At-Home Learning page and information. Most questions/concerns can be answered in this link.
School supply lists are posted here. Stay tuned for additional back -to-school information.
Health Information from School Nurse
From the Webster Stanley School Health Office:
Hello Webster Stanley Middle School families, as we wrap up this school year, we are already looking ahead to next year. If your student has a change in their health or has a healthcare need at school, please contact me via email over the summer and I will get back to you before the start of next school year.
If your student will need to take a medication at school, please work with your doctor to have the medication request form completed, signed, and faxed before the start of the school year. You will also receive a hard copy of this medication request form in your summer envelope. The fax number for Webster Stanley is at the bottom of this letter. WSM and WSE will have the same fax number. Your doctor can fax the MRForm directly to our office. As a reminder, the directions on the medication bottle must match the written order on the medication request form.
If your student has a health plan (IHP) or emergency plan on file with the school, you will be receiving a copy to update for 2020-2021 school year over the summer as well. Please feel free to contact me with any questions or concerns.
A few reminders:
Stock Epi-pens do NOT go on field trips.

Please fill out an Emergency Epi-Pen/Anaphylaxis Plan even if you don't have a personal Epi at school.

PRN medications (Ibuprofen, Tyelnol, Tums etc.) must come in a New, unopened Bottle.

Is your child up to date with their immunizations? Summer is a great time to get to the doctor for physicals and immunizations! All students entering 6th grade are required to have their Tdap! Are your children vaccinated against the measles? Please check with your doctor to see what wellness requirements are needed for your child. Because of COVID-19 we know this will be tough!
The School District will be directing us with Dates and Times for Medication pick-ups as well as any extraneous items your student might have left at school. (Extra clothes, shoes, boots, art projects...) Thank you for your patience.
Also, THANK YOU for being WEBSTER STRONG!
Be safe, Be well, Be Kind! Enjoy your summer!
Sincerely,
Marni Noldin DePeau RN and April Young LPN
Reminders from the Office
Students Arriving Late to School: We have an number of students arriving late for school. Students are expected to be at school entering the building at 7:40 am when the first bell rings. If your student arrives in the building after the second bell at 7:45 am, they must stop at the office to check in before going to class.
Morning Drop Off: The front door of school (Door #20) does not open for students in the morning until 7:40 am when the first bell rings. Students should be entering school and going to the playground through Door #2 in the morning prior to 7:40 am. ALSO, it is preferred that parents not walk with their students to the classrooms in the morning. By this time of year, all students should be independent and able to get themselves ready for class. Parents needing to talk with a teacher should e-mail the teacher to schedule a convenient time.
Pick Up After School: For the safety of all students, please make sure that you are on time to pick up your child. You should be at school when students dismiss at 2:45 pm. If you are unable to be at school at 2:45 pm, you should make alternate arrangements for your child's pick up. Please make sure that you keep a consistent routine and that your child knows where to meet you.
Parent Excused Absence: To follow the Oshkosh Area School District's policy for a student's planned absence of 3 or more days, a Pre-Planned Absence Form must be completed and approved by the school principal. Click on the link to print the form or pick up in office. Pre-Planned Absence Form 5200-F3
Leaving School Early : If your student needs to leave for an appointment during the school day, please contact the school office and we can make the teacher aware of it or send an email to teacher and they will share with the office. We will call the student down when someone gets here to pick up. Knowing in advance will make the pick up go much quicker.
Emergency Closing of School
Many conditions can sometimes require the closing of school prior to the regular dismissal time. Please keep in mind that the use of school telephones will be limited as we need to keep these lines open for incoming calls, as well.
Either the school or our District office will contact all parent/guardians by Parent Portal Messenger and Social Media to inform them of the circumstances. It also helpful for parents to stay tuned to local radio and tv stations, as they will also announce the closing of schools.
The Webster Way PBIS - Positive Behavioral Interventions and Supports

The Oshkosh Area School District has adopted the PBIS program throughout the District over the past couple of years. PBIS emphasizes that classroom management and preventive school discipline must be integrated and working together with effective academic instruction in a positive and safe school climate to maximize success for all students. What this means for your kids is that we emphasize positive acknowledgements for positive, expected behavior--"Norms". Students who are following the norms may earn tickets that they can enter into drawings for a chance to participate in activities or prizes. These drawings are held monthly. In addition, students may choose to save their tickets to use to purchase special prizes on the "Cart of Awesomeness" or activities in their classroom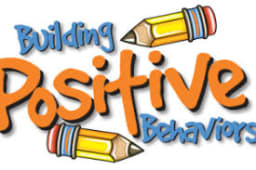 Mrs. Joel's Classroom Recycling Project
Each year our class is in charge of a recycling project in which we recycle tooth care items. Please collect items at home to recycle. For each piece recycled, our school gets 2 cents. It doesn't sound like a lot, but it adds up.
Acceptable items we can collect:
Please bring in used oral care products such as:
Any brand of toothpaste tubes and caps
Any brand of toothbrushes
Any brand of toothpaste cartons and toothbrush outer packaging
Any brand of floss containers
Call 211!
Having difficulty finding the resources you need? To connect to community service, help is just 3 digits away. United Way 211 provides easy access to health and human services. Dial 2-1-1 or 1-800-924-5411 for help with information about food resources, counseling, employment, health care, child care, support groups, housing, clothing, after school programs, or legal aid. It's FREE, confidential and available 24/7!
Questions, Concerns, Suggestions
In the Oshkosh Area School District, we are dedicated to providing the best educational program possible for our children. Should something occur that you have a question about or are unhappy, please give your child's teacher a call first and then your child's principal so that they can work together with you to address your need. If you have a concern that you have been unable to resolve with a staff member or the principal, you may call the district office at 424-0395 and they will help you address your concern and/or connect you with others who can help.
American with Disabilities Accommodations
Upon request, reasonable auxiliary aids and services will be provided to individuals with disabilities. If assistance is required, please provide advance notice by calling the school office for school events or the District office at 424-0395 for district events.
Non-Discrimination Statement
The Oshkosh Area School District including all school buildings/sites/programs does not discriminate on the basis of sex, race, color, religion, creed, age, national origin, ancestry, pregnancy, marital status or parental status, sexual orientation, or disability.
The Family Educational Rights and Privacy Act (FERPA) affords parents and students who are 18 years of age or older ("eligible students") certain rights with respect to the student's education records. These rights are:
1. The right to inspect and review the student's education records within 45 days after the day a written request is received.
2. The right to request the amendment of the student's education records that the parent or eligible student believes are inaccurate, misleading, or otherwise in violation of the student's privacy rights under FERPA.
3. The right to provide written consent before the school discloses personally identifiable information (PII) from the student's education records, except to the extent that FERPA authorizes disclosure without consent.
4. The right to know that school districts can disclose education records to each other without parent consent if student is enrolling or transferring to another district.
5. The right to file a complaint with the U.S. Department of Education concerning alleged failures by a school to comply with the requirements of FERPA. The name and address of the Office that administers FERPA are:
Family Policy Compliance Office
U.S. Department of Education
400 Maryland Avenue, SW
Washington, DC 20202
Note: for a review of additional details for each of the above items, please go to the following website: http://www2.ed.gov/policy/gen/guid/fpco/ferpa/lea-officials.html