Newsletter April, 2020
Webster Stanley
Elementary School
April, 2020
Contact Information
Webster Stanley Elementary School
915 Hazel Street
Oshkosh, WI 54901
Phone: (920) 424-0460
Fax: (920) 424-7598
Elizabeth Galeazzi, Principal
elizabeth.galeazzi@oshkosh.k12.wi.us
Tracy Matulle, School Secretary
tracy.matulle@oshkosh.k12.wi.us
School Day Schedule:
7:45 a.m. - 2:45 p.m.
Early Release Day - 7:45 a.m. - 12:30 p.m.
First bell rings at 7:40 a.m. and supervision on the playground starts at 7:30 a.m.
Lunch Schedule:
Grades Kindergarten/Third/Fifth
Lunch: 11:10 a.m. - 11:35 a.m.
Recess: 11:35 a.m. - 12:00
Grades First/Second/Fourth
Lunch: 11:40 a.m. - 12:05 p.m.
Recess: 11:15 a.m. - 11:40 a.m.
Webster Stanley Elementary upcoming events
Follow us on Facebook - click the link below
Keep updated on all the daily changes happening in the district and your student's classrooms.
Stay connected with your student(s) teachers - WSES Staff Directory
At this time the teachers are available by Chat or email during their Office Hours of 9:00- 11:30 a.m. and 1:30 - 3:30 p.m. Parents/students/guardians may message them and they will return a response to you. Stay updated also, on our Oshkosh Area School District Website.
Safety and Security
The Oshkosh Area School District and its Board of Education, along with the Oshkosh Police Department and Winnebago County Sheriff's Office, are committed to the continued safety and wellness of all students, staff, and entire school communities.
Visit the OASD Emergency Communication page to learn more about the District's emergency preparedness and response.
ONLINE REGISTRATION FOR THE 2020-2021 SCHOOL YEAR
The District will again use Infinite Campus Online Registration for the 2020-2021 school year. Whether you have a new student to the district or a returning student. All students will need to be registered for a school online using Infinite Campus. Online Registration will begin Wednesday, April 1, 2020.
Click link to: Parent Portal
Reasons to register:
If you are attending an Out of Attendance School (you have signed an Out of Attendance from completed and approved), registering early will help to hold that spot for you.
Your student will be allowed in their school yearbook and classroom composite.
2020-2021 Online Registration
2020-2021 Online Registration (4K-new students) begins April 1, 2020
2020-2021 Online Registration (K - 12 existing students) begins April 1, 2020
The Webster Way PBIS - Positive Behavioral Interventions and Supports

The Oshkosh Area School District has adopted the PBIS program throughout the District over the past couple of years. PBIS emphasizes that classroom management and preventive school discipline must be integrated and working together with effective academic instruction in a positive and safe school climate to maximize success for all students. What this means for your kids is that we emphasize positive acknowledgements for positive, expected behavior--"Norms". Students who are following the norms may earn tickets that they can enter into drawings for a chance to participate in activities or prizes. These drawings are held monthly. In addition, students may choose to save their tickets to use to purchase special prizes on the "Cart of Awesomeness" or activities in their classroom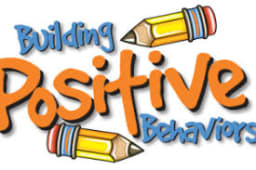 Mrs. Joel's Classroom Recycling Project
Each year our class is in charge of a recycling project in which we recycle tooth care items. Please collect items at home to recycle. For each piece recycled, our school gets 2 cents. It doesn't sound like a lot, but it adds up.
Acceptable items we can collect:
Please bring in used oral care products such as:
Any brand of toothpaste tubes and caps
Any brand of toothbrushes
Any brand of toothpaste cartons and toothbrush outer packaging
Any brand of floss containers
Call 211!
Having difficulty finding the resources you need? To connect to community service, help is just 3 digits away. United Way 211 provides easy access to health and human services. Dial 2-1-1 or 1-800-924-5411 for help with information about food resources, counseling, employment, health care, child care, support groups, housing, clothing, after school programs, or legal aid. It's FREE, confidential and available 24/7!
Questions, Concerns, Suggestions
In the Oshkosh Area School District, we are dedicated to providing the best educational program possible for our children. Should something occur that you have a question about or are unhappy, please give your child's teacher a call first and then your child's principal so that they can work together with you to address your need. If you have a concern that you have been unable to resolve with a staff member or the principal, you may call the district office at 424-0395 and they will help you address your concern and/or connect you with others who can help.
American with Disabilities Accommodations
Upon request, reasonable auxiliary aids and services will be provided to individuals with disabilities. If assistance is required, please provide advance notice by calling the school office for school events or the District office at 424-0395 for district events.
Non-Discrimination Statement
The Oshkosh Area School District including all school buildings/sites/programs does not discriminate on the basis of sex, race, color, religion, creed, age, national origin, ancestry, pregnancy, marital status or parental status, sexual orientation, or disability.
The Family Educational Rights and Privacy Act (FERPA) affords parents and students who are 18 years of age or older ("eligible students") certain rights with respect to the student's education records. These rights are:
1. The right to inspect and review the student's education records within 45 days after the day a written request is received.
2. The right to request the amendment of the student's education records that the parent or eligible student believes are inaccurate, misleading, or otherwise in violation of the student's privacy rights under FERPA.
3. The right to provide written consent before the school discloses personally identifiable information (PII) from the student's education records, except to the extent that FERPA authorizes disclosure without consent.
4. The right to know that school districts can disclose education records to each other without parent consent if student is enrolling or transferring to another district.
5. The right to file a complaint with the U.S. Department of Education concerning alleged failures by a school to comply with the requirements of FERPA. The name and address of the Office that administers FERPA are:
Family Policy Compliance Office
U.S. Department of Education
400 Maryland Avenue, SW
Washington, DC 20202
Note: for a review of additional details for each of the above items, please go to the following website: http://www2.ed.gov/policy/gen/guid/fpco/ferpa/lea-officials.html