Newsletter March, 2020
Webster Stanley
Elementary School
March, 2020
Contact Information
Webster Stanley Elementary School
915 Hazel Street
Oshkosh, WI 54901
Phone: (920) 424-0460
Fax: (920) 424-7598
Elizabeth Galeazzi, Principal
elizabeth.galeazzi@oshkosh.k12.wi.us
Tracy Matulle, School Secretary
tracy.matulle@oshkosh.k12.wi.us
School Day Schedule:
7:45 a.m. - 2:45 p.m.
Early Release Day - 7:45 a.m. - 12:30 p.m.
First bell rings at 7:40 a.m. and supervision on the playground starts at 7:30 a.m.
Lunch Schedule:
Grades Kindergarten/Third/Fifth
Lunch: 11:10 a.m. - 11:35 a.m.
Recess: 11:35 a.m. - 12:00
Grades First/Second/Fourth
Lunch: 11:40 a.m. - 12:05 p.m.
Recess: 11:15 a.m. - 11:40 a.m.
Webster Stanley Elementary upcoming events
UPCOMING NO SCHOOL DAYS!
Monday, March 23 - Friday, March 27, 2020 - Oshkosh Area School District - Spring Break. School will resume on Monday, March 30, 2020.
Friday, April 10 - No School Day. School will resume on Monday, April 13, 2020
Monday, May 25 - Memorial Day - School will resume on Tuesday, May 26, 2020.
Early Release Reminder
Early Release Day is Wednesday, March 11, 2020. Students will be dismissed promptly at 12:30 p.m. Make sure your students know where they should be at dismissal time.
All Staff have meetings that they need to attend.
The program will begin Monday, February 24 and conclude on Friday, April 17
The program is divided into two week segments. Each segment represents a base on a baseball diamond. When your child completes a segment, they will receive a Timber Rattler prize and advance to the next base. The goal is to hit a HOME RUN and receive a complimentary game ticket!
1st Base: Feb.24-Mar. 6 - T-Rats stickers
2nd Base: Mar. 9-Mar. 20 - Fang Page Markers
3rd Base: Mar. 23-Apr. 3 - T-Rats wristband and Dock Spiders Ticket
Home Run: Apr. 6-Apr. 17 - Free ticket to Family Night - May 6th.
When your child has completed an assignment, fill out one of the Fang or Whiffer cutouts and have him/her return it to their teacher to display on their baseball diamond at school. (If you did not receive this sheet, please have your student come to the office)
Your child has hit a HOME RUN upon completion of all assignments and has earned a complimentary ticket and hot dog & soda voucher to our school's Family Night. Parents and siblings are encouraged to join us at the ballpark!
SUMMER SCHOOL ANNOUNCEMENT
The Oshkosh Area School District (OASD) is putting the final touches on an exciting summer school program for 2020. Online registration, through the Infinite Campus (IC) parent portal, will be available beginning March 2, 2020 and will be open through March 20, 2020. At this time, additional information is available in the following letter: OASD Summer School 2020 Parent Letter - 02.03.2020. This information is also available on the OASD Summer School webpage.
Stay tuned for more summer school news and updates in the coming weeks!
ONLINE REGISTRATION FOR THE 2020-2021 SCHOOL YEAR
The District will again use Infinite Campus Online Registration for the 2020-2021 school year. Whether you have a new student to the district or a returning student. All students will need to be registered for a school online using Infinite Campus. Online Registration will begin Wednesday, April 1, 2020.
Click link to: Parent Portal
Reasons to register:
If you are attending an Out of Attendance School (you have signed an Out of Attendance from completed and approved), registering early will help to hold that spot for you.
Your student will be allowed in their school yearbook and classroom composite.
Reminders from the Office
Students Arriving Late to School: We have an number of students arriving late for school. Students are expected to be at school entering the building at 7:40 am when the first bell rings. If your student arrives in the building after the second bell at 7:45 am, they must stop at the office to check in before going to class.
Morning Drop Off: The front door of school (Door #20) does not open for students in the morning until 7:40 am when the first bell rings. Students should be entering school and going to the playground through Door #2 in the morning prior to 7:40 am. ALSO, it is preferred that parents not walk with their students to the classrooms in the morning. By this time of year, all students should be independent and able to get themselves ready for class. Parents needing to talk with a teacher should e-mail the teacher to schedule a convenient time.
Pick Up After School: For the safety of all students, please make sure that you are on time to pick up your child. You should be at school when students dismiss at 2:45 pm. If you are unable to be at school at 2:45 pm, you should make alternate arrangements for your child's pick up. Please make sure that you keep a consistent routine and that your child knows where to meet you.
Parent Excused Absence: To follow the Oshkosh Area School District's policy for a student's planned absence of 3 or more days, a Pre-Planned Absence Form must be completed and approved by the school principal. Click on the link to print the form or pick up in office. Pre-Planned Absence Form 5200-F3
Leaving School Early : If your student needs to leave for an appointment during the school day, please contact the school office and we can make the teacher aware of it or send an email to teacher and they will share with the office. We will call the student down when someone gets here to pick up. Knowing in advance will make the pick up go much quicker.
Teacher Requests for 2020-2021
Classroom Assignments for 2020-2021 School Year
Requests DUE April 3, 2020
The Oshkosh Area School District Policy #434 provides parents the opportunity to fill out a request form for a specific classroom for consideration at the building level based on an educational need for your child. "Request for Specific Teacher or Class Assignment Forms" can be picked up in the school office or on the district webpage using the following link: Request for Specific Teacher or Class Form. All request forms must be turned in to the school office by Friday, April 3. A great deal of time and effort is put into creating classrooms. Therefore, late forms will not be accepted.
Moving?
An Enrollment Status Survey will be sent home via Infinite Campus messenger in mid March. Please complete the survey as soon as you receive it. This will give us somewhat of an idea who will or will not be return to Webster Elementary for the 2020-2021 school year.
In order for us to assess classroom needs, we need to be able to accurately project class sizes. Please keep us informed if your family is moving both in and out of town. You may continue to use the Infinite Campus Parent Portal to update your family changes throughout the summer.
This is the second year for this online survey, we should have all the bugs worked out. You will receive several reminders to complete the survey. We hope to hear from everyone
Parking-Bus-Loading Zones
Reminder about parking safety
The very front of school on Melvin Street is the Bus and Handicap Zones only. Please do not drop students off in this area. I have seen a police officer taking down license plate numbers and mailing tickets to families a few times already this year.
Most importantly, approach intersections with extreme caution, as kids are not always remembering to stop an look before they enter the crosswalk. If you drop your child off on the opposite side of the street, he/she needs to walk to the crosswalk in order to cross the street safely. It is not safe to have children crossing in middle of the street.
Along the playground and on Hazel Street in front of the school is a Loading Zone. The Loading Zone area is for immediate drop off and pick up of students. If you leave your car unattended, the police department might issue you a ticket.
I have included a map of the Loading, Handicap, and Bus Zones.
Thank you for working together to promote safety for all students at Webster Stanley Elementary.
Wisconsin Weather
It's here and early!!!! Whether we are ready for it or not!! It's time to make sure that children are sent to school with appropriate clothing. Hats, coats, gloves and boots are needed for this winter weather in Wisconsin. Students will be outside for their regular and lunch recess. Webster Stanley Elementary follows the OASD guidelines listed below.
**Indoor recess will occur ONLY when it is raining or if the temperature is 10 degrees or below, or if the wind chill is zero degrees or below.
Webster Stanley Elementary uses several different websites to verify the weather temperature and wind chill and it is checked quite often throughout the school day.
A friendly note from the Webster Stanley Health Office
Over the counter medications (Tylenol, cough drops, ibuprofen, creams, etc.).
With cold and flu season, your child may have a sore throat, runny nose, headache etc and you may want your child to bring cough drops, tylenol or other medications to school. All medications need to be brought into the office and given in the office. Your child should not keep any medications in their backpacks. All medications need a signed medication form in the office. If you would like a form to fill out, please get one from the office or ask your teacher to send one home with your child. It only takes a minute to fill out!
Please remind your child to cover their mouth and nose when coughing and sneezing, and most importantly...WASH HANDS!!! Washing hands can prevent the spread of diseases.
Your child should stay home if they have any of these symptoms: 100 Degree temp or higher, vomiting, diarrhea, thick mucus from nose, excessive drowsiness, undiagnosed rash or open sore, pain that interferes with learning, earache, red, itchy eyes with discharge, sore throat with difficulty swallowing or persistent, productive cough. This helps prevent the spread of illness to others in school. If your child has any of these symptoms they should stay home and be free from symptoms for 24 hours before returning to school.
Please feel free to call April Young Health assistant-LPN or Marnie Noldin RN with health questions or concerns 424-0460 ext 3463.
Webster Stanley Elementary - PTO Information
Keep up on the what the Webster Stanley PTO is doing - volunteers are always needed and welcome!!!
Emergency Closing of School
Many conditions can sometimes require the closing of school prior to the regular dismissal time. Please keep in mind that the use of school telephones will be limited as we need to keep these lines open for incoming calls, as well.
Either the school or our District office will contact all parent/guardians by Parent Portal Messenger and Social Media to inform them of the circumstances. It also helpful for parents to stay tuned to local radio and tv stations, as they will also announce the closing of schools.
The Webster Way PBIS - Positive Behavioral Interventions and Supports

The Oshkosh Area School District has adopted the PBIS program throughout the District over the past couple of years. PBIS emphasizes that classroom management and preventive school discipline must be integrated and working together with effective academic instruction in a positive and safe school climate to maximize success for all students. What this means for your kids is that we emphasize positive acknowledgements for positive, expected behavior--"Norms". Students who are following the norms may earn tickets that they can enter into drawings for a chance to participate in activities or prizes. These drawings are held monthly. In addition, students may choose to save their tickets to use to purchase special prizes on the "Cart of Awesomeness" or activities in their classroom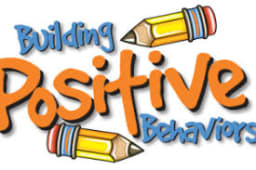 Mrs. Joel's Classroom Recycling Project
Each year our class is in charge of a recycling project in which we recycle tooth care items. Please collect items at home to recycle. For each piece recycled, our school gets 2 cents. It doesn't sound like a lot, but it adds up.
Acceptable items we can collect:
Please bring in used oral care products such as:
Any brand of toothpaste tubes and caps
Any brand of toothbrushes
Any brand of toothpaste cartons and toothbrush outer packaging
Any brand of floss containers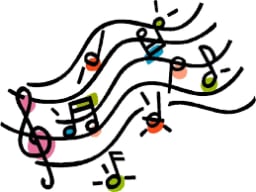 Save the Date!
March 19, 2020
Webster Elementary Presents their Spring Program
Grades: K-2 at 6:00 p.m.
Grades: 3-5 at 6:45 p.m.

Webster Middle School Auditorium
Call 211!
Having difficulty finding the resources you need? To connect to community service, help is just 3 digits away. United Way 211 provides easy access to health and human services. Dial 2-1-1 or 1-800-924-5411 for help with information about food resources, counseling, employment, health care, child care, support groups, housing, clothing, after school programs, or legal aid. It's FREE, confidential and available 24/7!
Questions, Concerns, Suggestions
In the Oshkosh Area School District, we are dedicated to providing the best educational program possible for our children. Should something occur that you have a question about or are unhappy, please give your child's teacher a call first and then your child's principal so that they can work together with you to address your need. If you have a concern that you have been unable to resolve with a staff member or the principal, you may call the district office at 424-0395 and they will help you address your concern and/or connect you with others who can help.
American with Disabilities Accommodations
Upon request, reasonable auxiliary aids and services will be provided to individuals with disabilities. If assistance is required, please provide advance notice by calling the school office for school events or the District office at 424-0395 for district events.
Non-Discrimination Statement
The Oshkosh Area School District including all school buildings/sites/programs does not discriminate on the basis of sex, race, color, religion, creed, age, national origin, ancestry, pregnancy, marital status or parental status, sexual orientation, or disability.
The Family Educational Rights and Privacy Act (FERPA) affords parents and students who are 18 years of age or older ("eligible students") certain rights with respect to the student's education records. These rights are:
1. The right to inspect and review the student's education records within 45 days after the day a written request is received.
2. The right to request the amendment of the student's education records that the parent or eligible student believes are inaccurate, misleading, or otherwise in violation of the student's privacy rights under FERPA.
3. The right to provide written consent before the school discloses personally identifiable information (PII) from the student's education records, except to the extent that FERPA authorizes disclosure without consent.
4. The right to know that school districts can disclose education records to each other without parent consent if student is enrolling or transferring to another district.
5. The right to file a complaint with the U.S. Department of Education concerning alleged failures by a school to comply with the requirements of FERPA. The name and address of the Office that administers FERPA are:
Family Policy Compliance Office
U.S. Department of Education
400 Maryland Avenue, SW
Washington, DC 20202
Note: for a review of additional details for each of the above items, please go to the following website: http://www2.ed.gov/policy/gen/guid/fpco/ferpa/lea-officials.html